Refuelers
We supply aircraft refueling trucks ranging from 3000 Liters up to 85,000 Liters.  We work with our customers to understand their operation requirements, define the scope of the required equipment and work with our clients and the manufacturer on design specific requirements.
Jet Fuel Mobile Dispensers
We supply jet fuel dispensing trucks designed to meet customer requirements.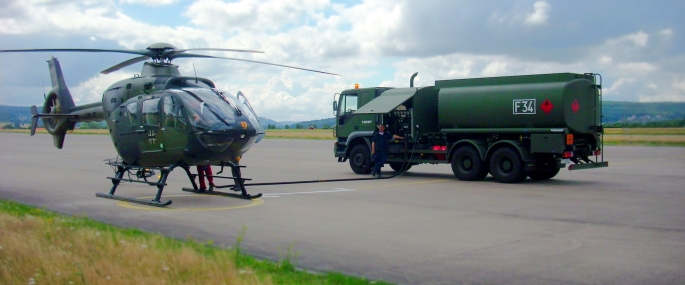 Military Fueling Equipment
Fixed Aircraft fueling Units & Jet Fuel Dispensing Cabinets
We can provide a wide range of Jet Fuel Dispensing stations, enclosures and cabinets depending on the specific needs of each customer and in compliance with the most stringent specifications of the regulatory agencies.